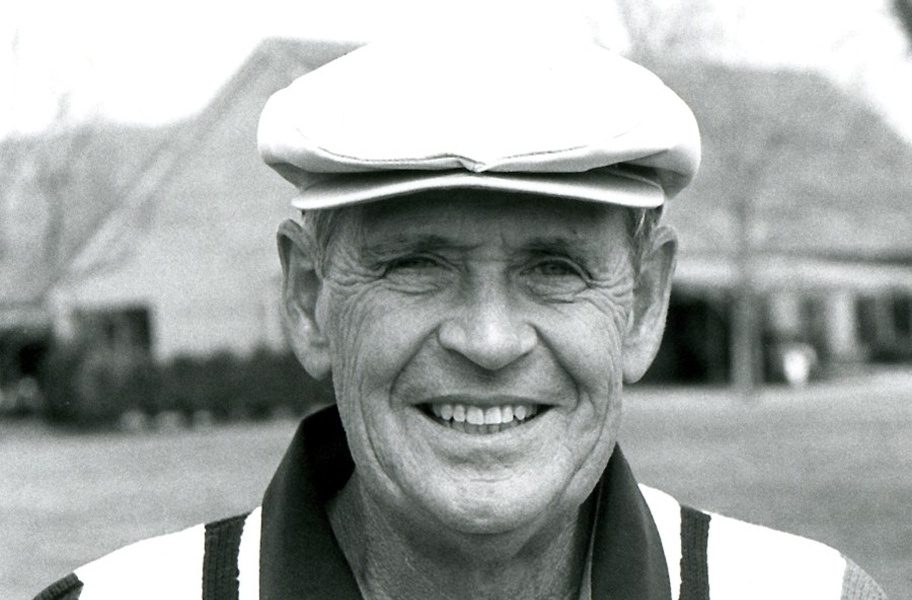 Richard "Dick" Gordin Sr. : Ohio Golf Hall of Fame
Richard "Dick" Gordin Sr.: Ohio Golf Hall of Fame
Richard Gordin '52, continues his love for sports as Ohio Wesleyan University's Director Emeritus of Athletics.
Gordin served as the Battling Bishops' golf coach for 39 years, from 1955-93, maintaining the longest coaching tenure in Ohio Wesleyan history.
Guiding 22 of his last 25 teams to the NCAA Division III or College Division tournaments, Gordin brought home six national top-5 finishes during his last eight years as coach. Ohio Wesleyan won a total of 12 league titles under Gordin during five different decades. His teams won seven Ohio Athletic Conference championships and placed third or better in the OAC tournament 21 times. Ohio Wesleyan won North Coast Athletic Conference championships in five of the last seven seasons under Gordin's leadership, with Gordin going on to receive NCAC Division III Coach of the Year honors in 1987 and 1993.
Gordin served as athletics director for Ohio Wesleyan from 1977-85 and also has spent time as head coach in men's soccer (1953-55) and men's swimming (1954-79), coaching several All-Americans.
Gordin has been inducted into the Ohio Golf Hall of Fame. In 2002, OWU recognized him and his family with the Robert M. Strimer Honor Award for their significant achievement and contributions in the field of athletics.
As Director Emeritus of Athletics, Gordin is still active around the golf team and lends his prowess to current coaches and players.
The Gordin Classic, a golf tournament featuring many of the nation's top NCAA Division III teams from the previous year, celebrated its 25th year in 2015. The tournament has been successful largely due to Gordin's successes and what he means to the history of Ohio Wesleyan golf and athletics.