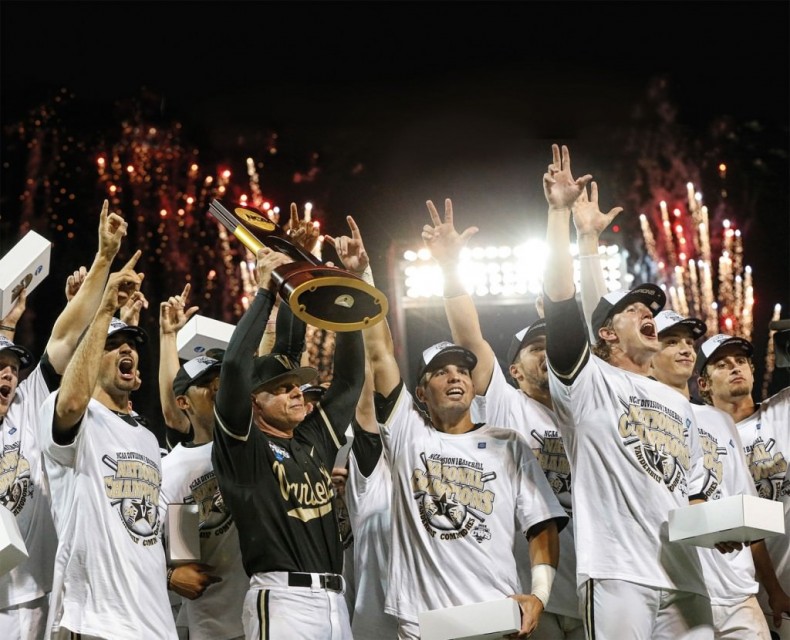 Tim Corbin: The Road to Head Coach
Tim Corbin, class of 1984, played for (Ohio Wesleyan athletics director Roger) Ingles in his senior year. Corbin also leads Vanderbilt University's baseball team. "(Ingles) furthered my passion for coaching by what he did inside of our baseball program," Corbin shares.
"He was someone I certainly bounced a lot of questions off of, and to this day, I feel very fortunate that I had the opportunity to be around him for a year."
In addition to playing baseball, Corbin was a student manager on the football team, an opportunity he received from former coach Kevin Colbert.
"That was a tremendous precursor to my coaching career…it allowed me to see inside the football program when I was just a student," Corbin said.
After graduation, Corbin was a junior varsity coach at his high school alma mater in New Hampshire, a graduate assistant at Ohio State University and then a volunteer assistant at South Carolina's Wofford College.
In 1988, Corbin received the head coach's position in charge of the then-dormant baseball team at Presbyterian College in South Carolina, on the recommendation of Wofford's athletic director Danny Morrison.
"I look back to that as being my most fortunate situation, because that led to everything else," Corbin says. "Had I not been a coach there, I never would have been a coach here."
The Presbyterian position has certainly led to a lot in 12 years at Vanderbilt alone, he's been named SEC Coach of the Year twice, led the Commodores to eight straight NCAA Tournament appearances, made it to the semifinals of the College World Series in 2011, and won the College World Series in 2014.
Looking back at his time at Ohio Wesleyan, Corbin notes how his liberal arts education helped shape his coaching.
"When you are doing both (athletics and academics), I think it creates organization, structure and routine, and when you're going to be a teacher/coach, that in itself is the greatest learning tool."