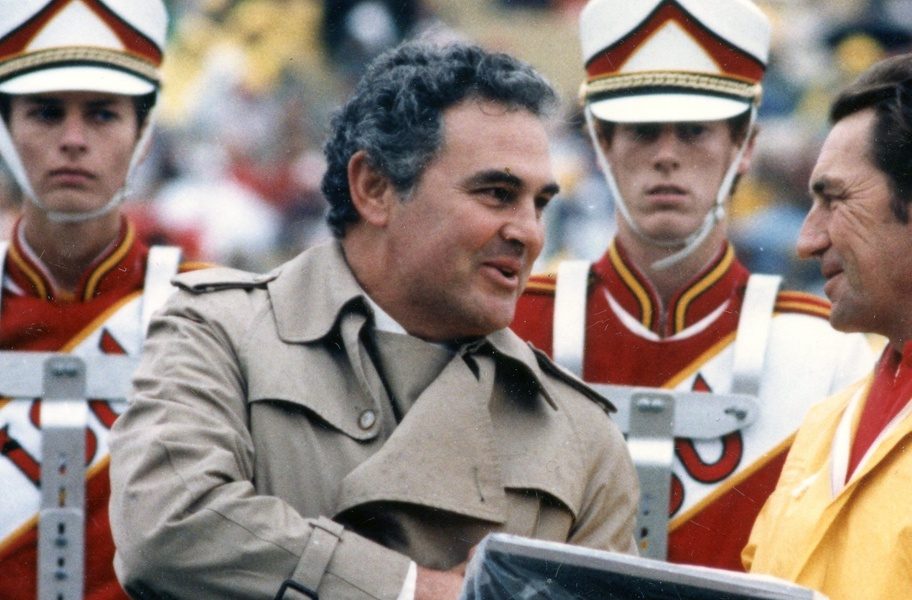 Max Urick: Iowa State Athletic Director
Max Urick '61 was the first Battling Bishop to receive All-America honors in two sports.
Urick was an AP Little All-America selection in football in 1959 and twice was the winner of the Mike Gregory Award as the best lineman of the year in the Ohio Athletic Conference. In lacrosse, he was Ohio Wesleyan's first All-American and the first Battling Bishop selected to play in the North-South All-Star game.
After graduating from Ohio Wesleyan, Urick built a career in college athletics, coaching at five different schools and going on to serve as athletics director at two schools.
Urick's first coaching experience was as an assistant coach at the United States Military Academy at West Point from 1961-62. He went on to coach at The Ohio State University from 1963-65 and at Denison University in 1966 before serving as head football coach at Wabash College from 1967-70, then moved on to Duke University from 1971-73.
It was in 1974 that Urick was offered a position as assistant athletics director at Iowa State University. He was promoted to athletics director in 1983, a position in which he remained until 1993.
During Urick's time at Iowa State, he helped to increase donations, build a new fitness and recreation center, gain new accreditation for the basketball and football teams, and make progress under Title IX.
Urick went on to become athletics director at Kansas State University for 8 years (1993-2001).