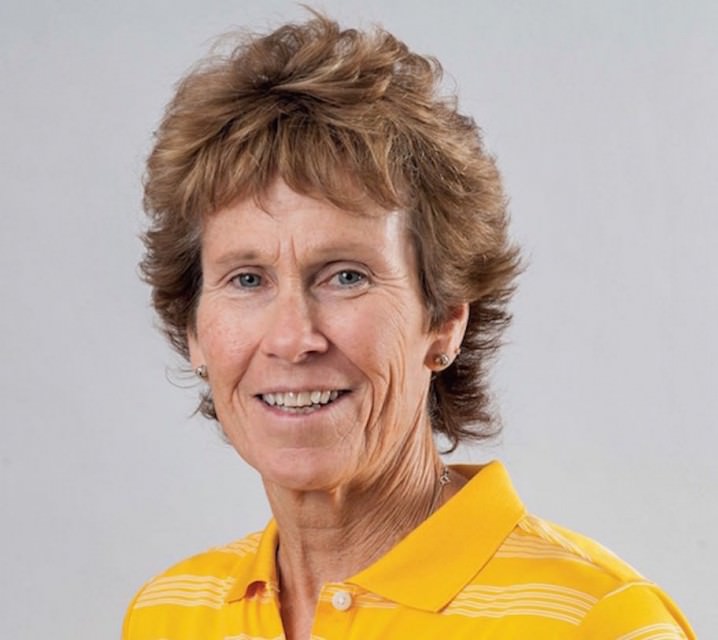 Beth Burns: Paying it Forward
Beth Burns '79 has been coaching since 1981, leading teams to the women's basketball NCAA tournament eight times and receiving conference Coach of the Year awards six times.
She lists a number of highlights of her coaching career, ranging from the professional leading three programs from losing seasons to conference championships or NCAA tournament bids to the personal forming lifelong relationships with her colleagues, players, and their families.
One professional high point came in 2001, when Burns was head coach at The Ohio State University. The season was "one of the most inspiring seasons of competition in recent years" according to OSU's season review.
Six players suffered season-ending injuries that year, forcing the team to recruit a soccer goalie and volleyball player just to field an eight-member team.
Despite this, they rallied to finish at 2211 and won the Women's National Invitational Tournament.
For Burns, though, the competition is only one aspect of coaching.
"As a coach, you help to raise other people's children and are faced with every possible circumstance, both good and bad," she says. "What most people see, the games, the X's and O's are only a part of what we do." There's also the time away from the court, what Burns says should be "required reading for all undergraduates."
After graduating from Ohio Wesleyan, Burns was hired by OWU Coach Laura Bump '58 as an assistant basketball and softball coach; Bump also let Burns live on the top floor of her house while Burns worked off student loans and graduate school tuition.
But the true level of Bump's generosity came when Burns went to get the first paycheck of her $600 annual salary. The check she received was for more than $600; Bump had asked the University to switch her own salary with Burns' for the year.
"I ran over to Edwards Gym to see her and ask her 'What the heck?'" Burns recalls. "She just waved it off, saying she and her husband raised horses and had plenty of money they didn't need, adding that she would make sure I'd earn it. And that was that."
Bump's example, and that of many other teachers, coaches, and fellow students, continues to inspire Burns to give forward when she can.
"As a coach/teacher you impact and change the direction of people's lives," she says. "Many people at OWU did that for me."