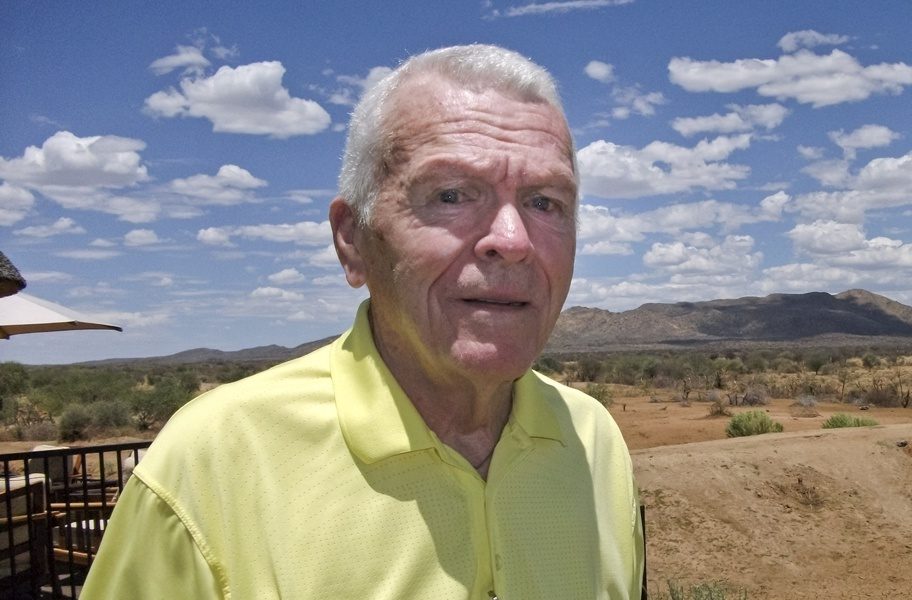 Bob Lafferty: World-Wide Sports Manager
Bob Lafferty '58 took his love for athletics above and beyond, helping players to be their best and helping pave the way for growth in women's college athletics. From his early days playing football and participating in track and field at Ohio Wesleyan, Lafferty's passion for athletics was apparent. Lafferty was captain of the football team his senior year and was outstanding on defense.
After Lafferty graduated, he worked for a short time as assistant track and field coach before continuing on to the University of Toledo for a Master's degree in Health, Physical Education, and Recreation.
Lafferty has worked as a head coach and professor at Marietta College, as well as coached and taught at the College of Wooster, Robert Morris College, the University of South Alabama, and Columbia Southern University.
He has traveled worldwide speaking on how to improve and make the most of sports management. Making tremendous strides in the athletic world, Lafferty has worked as a sports consultant, sport advisor, and assistant president of the U.S Sports Academy, and has worked as Dean of the Sport Education Center.
Lafferty made strides in promoting women in athletics through his time as coach of the first female track and field team in Ohio. Following that, Lafferty co-founded the United States Women's Track Coaches Association to promote women's track and field programs across the United States and increase participant numbers.
He has had great success in his work to improve women's athletics, has helped promote construction and enhancement of sports facilities, improved athletic programs, and been a consultant for various athletic directors and coaches.
In 2010, Lafferty was awarded the Robert M. Strimer Honor Award for his work and achievements with college athletics.