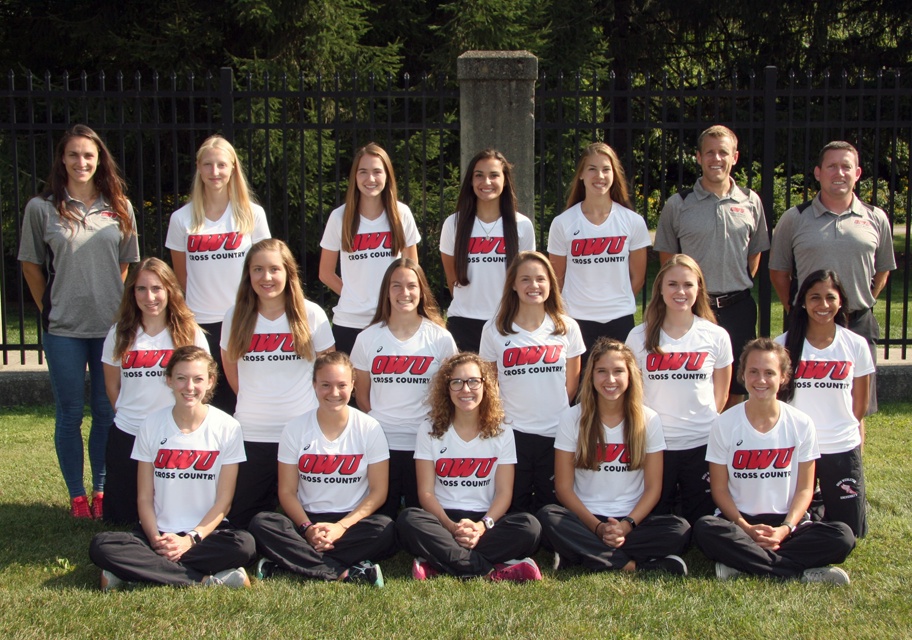 Women's Cross Country 2017
Row 1:

Cait Culberg, Adira Jarman, Rheanna Wilson, Rachell Resnik, Rachel Bush. -

Row 2:

Maddie Meyer, Jenell Betts, Erica VanHoose, Hannah Bush, Emily Ehrhart, Sana Qamar. -

Row 3:

Assistant Coach Sarah Chauchard, Madeline Henson, Destiny Braden, Makayla Trebella, Darcy Picker, Head Coach Ben Carlson, Director of Track & Field and Cross Country Kris Boey.