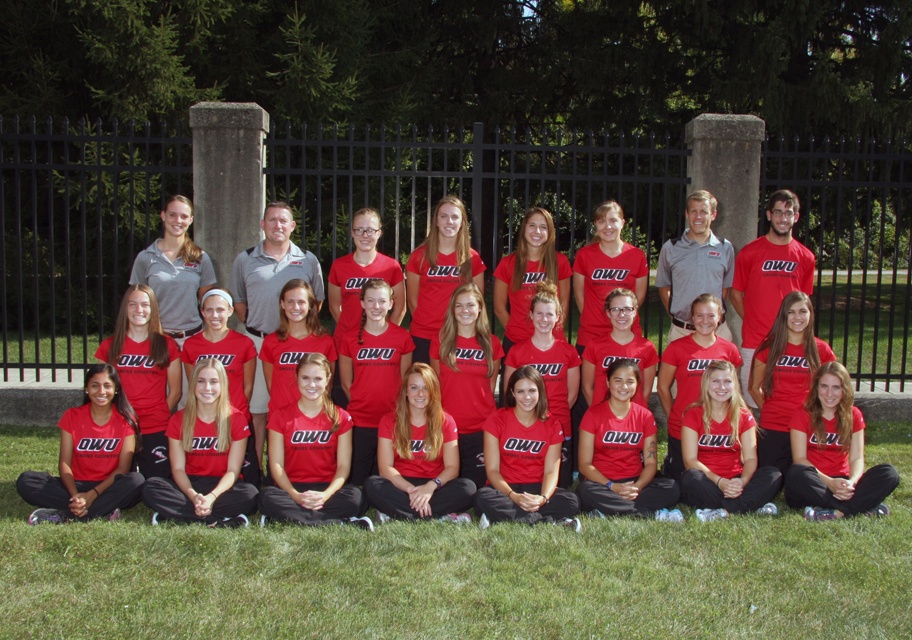 Women's Cross Country 2016
Row 1:

Sana Qamar, Morgan Smith, Emily Ehrhart, Raychel Gress, Megan Parker, Mariah Hicks, Kaillie Winston, Maddie Meyer. -

Row 2:

Erica VanHoose, Miranda Gumbita, Rachel Bush, Cait Culberg, Sierra Wright, Sarah Fowler, Rheanna Wilson, Adira Jarman, Bridget Roddy. -

Row 3:

Assistant Coach Sarah Bechtel, Director of Track & Field and Cross Country Kris Boey, Chey Hanson, Mallory McCormick, Rachell Resnik, Jenell Betts, Head Coach Ben Carlson, Assistant Coach Ryan Burkholder.