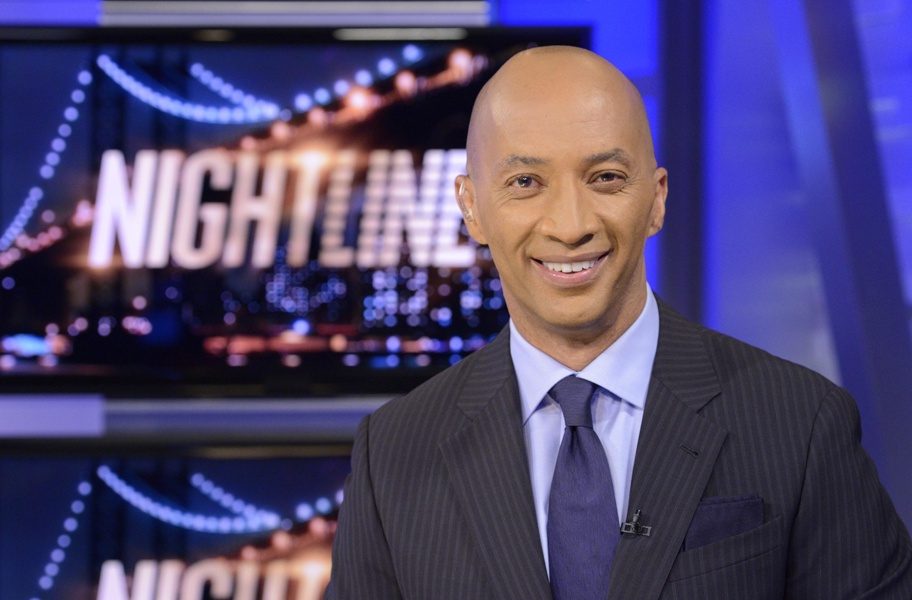 Byron Pitts: Overcomer
You might recognize Byron Pitts from his time as co-anchor with ABC News, The CBS Evening News, or even "60 Minutes." However, his story begins in a manner that is much more complicated.
When Pitts was 12, he was determined to be 'functionally illiterate.' He could not read and talked with a stutter. School was very difficult for him and he memorized some of the reading or information ahead of time in order to help avoid embarrassment.
Despite these challenges, Pitts pursued a career in communications, aiming for his goal to someday be a member of "60 Minutes." In 1982, Pitts graduated from Ohio Wesleyan with degrees in journalism and speech communication.
OWU holds a close place in Pitts' life; he contributes the reduction to his stutter due largely in part to help from speech professor Dr. Ed Robinson, other OWU and Ohio State colleagues of Dr. Robinson, and Pitts' own roommate, all of whom had taken Pitts under their wing and worked with him.
Since the success of Dr. Robinson's speech exercises, Pitts has had little to no difficulty speaking on radio or television.
After graduating, Pitts worked as an anchor and journalist moving his way up the ladder, eventually working as a lead anchor on CBS, as well as achieving his lifelong dream of working on "60 Minutes."
Currently, Pitts works for ABC news as a journalist, correspondent, and writer.
Byron Pitts' memoir, "Step Out On Nothing: How Faith and Family Helped Me Conquer Life's Challenges," was released in 2009 and is based on the idea that your faith will keep you up in difficult moments. Pitts has a deep-rooted faith that his mother, grandmother, and family helped him develop. A large portion of the book is focused on the encouragement his mother gave him.
Pitts has received six regional Emmy Awards, four Associated Press awards, and Journalist of the Year by the National Association of Black Journalists. Pitts also has been the honored recipient of two national Emmy awards, one for his lead work in covering the terrorist attacks on 9/11, and the other for the large 1999 Chicago train wreck. These are not the only monumental moments in American history that Pitts has covered, as he also has been a significant lead in Hurricane Katrina stories, the fall of Baghdad, current war coverage, presidential elections, and more.