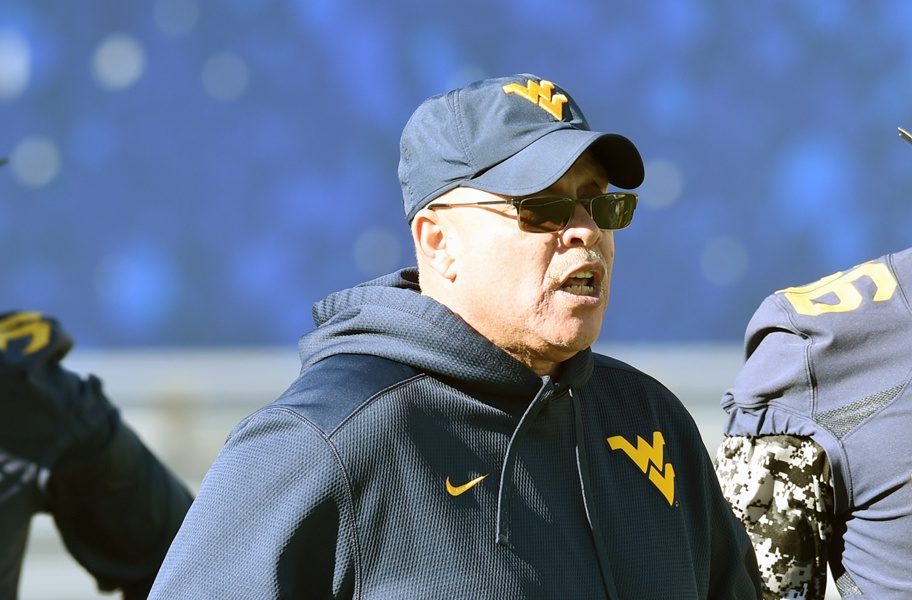 Bruce Tall: Football Specialist
Bruce Tall '82 is a defensive specialist who has been studying football for decades. Tall excels in coaching the defensive side of the line of scrimmage and has taken his passion for football wholeheartedly into his 30 years of coaching collegiate football.
Tall graduated from Ohio Wesleyan with a degree in physical education, and was a member of the football and wrestling teams.
He has continued on to a successful coaching career with numerous teams, primarily serving as a defensive line coach.
Tall spent his first year coaching at Cornell University as a tight end and special teams coach before returning to Ohio Wesleyan, where he spent five years as a defensive line coach. He then spent four years coaching at Northeastern University, three years at Harvard as defensive coordinator and linebackers coach, five years at West Virginia coaching safeties, three years at the University of Michigan, three years at Charlotte, and in 2015 returned to West Virginia.
Tall is well-known for his strong character and integrity, which have carried him as a coach. He has coached numerous all-conference and All-America players and has coached teams in 5 college bowls. Tall has also enjoyed internships with four different NFL teams.
For his successes and steps forward in coaching football, Tall received the 2001 Assistant Coach of the Year Award of Greater Boston, as well as a Lifetime Achievement Award from the All-American Football Foundation.