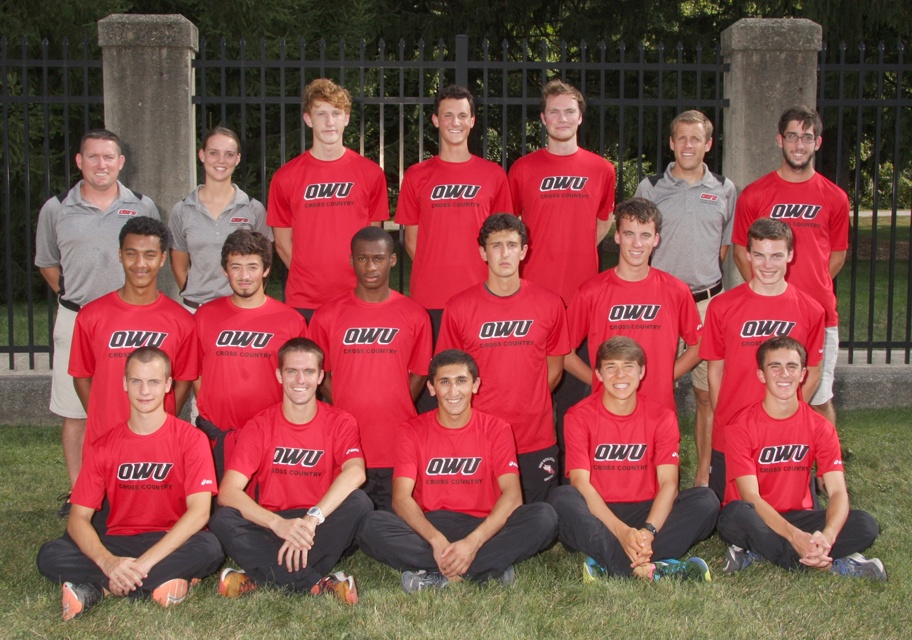 Men's Cross Country 2016
Row 1:

Josh Queener, Nick Horton, Ahmed Hamed, Ben Loeper, Daniel Frame. -

Row 2:

Brennan Watson, Ryan Lesmez, Darcy Isaiah, Anthony Iacovetti, Zac Kleis, Noah Spicer. -

Row 3:

Director of Track & Field and Cross Country Kris Boey, Assistant Coach Sarah Bechtel, Kevin Jones, John Sotos, Forest Dearing, Head Coach Ben Carlson, Assistant Coach David Burkholder.